Products
Maps - Reading & Sunglasses - Syionic Wristbands - Lillipops - Spring Water
Maps
Mapmobility produces road atlases, street guides, daily travel guides, folding maps, range and backroad maps, city maps and fast track maps for the Canadian market. GM Johnson and Associates provides US and international maps through its publishing company in Burnaby, B.C.
Davenport Maps is a Victoria map company producing a wide variety of street and tourist oriented maps totaling over 50 titles distributed throughout BC at various retailers and travel centers. Davenport is also very active in custom mapping work.
Route Master Map Corporation is a Canadian based company that creates, sells and distributes digital and printed products throughout North America. Its focus is on innovation, value and attractiveness and producing map products that customers want.
BC Map Information

Alberta Map Information

All Route Master Products for Canada and the US
ITMB, International Travel Maps & Books, produces maps of countries and regions of the world that have traditionally been overlooked by the mapping industry, as well as destinations of interest to business travelers and vacationers wanting to explore. One of their specialties is Latin America.
Mussio Backroad Mapbooks produces an extensive selection of outdoor recreational maps for every part of Canada in a variety of formats including mapbooks, PDF books, digital maps, GPS maps and TOPO maps.
Fish n Map Company offers the best fishing guides available. Each map is printed on water proof, tear resistant plastic material and includes underwater topography, fish locations, longitude & latitude grids and many more features useful to fishermen, boaters and campers
Advanced Satellite Productions produces three dimensional satellite posters, image maps and place mats.
Reading and Sunglasses
Lynn Roberts International supplies sunrunner reading and sunglasses. The SunRunner reading glass assortment comes loaded with a huge selection of 100+ styles in assorted diopters +1.00 through +3.50. Both metal and plastic frames are included in the assortment. All of the reading glasses are UPC coded & priced at $7.99. You will have the most fashion-friendly styles & colors for 2012. The SunRunner sunglass assortment comes loaded with a huge selection of 80+ frame styles with over 150 frame and lens color variations. With mens, ladies, sports, traditional, plastics and metals, you will have styles for every customer.
Syionic Wristbands
XP performance wrist band is specifically designed with the exclusive Syionic TechnologyTM that incorporates the highest ionic frequencies in the marketplace. These optimized frequencies equalize and optimize your body's natural energy field, with the result of enhancing your physical well-being and performance potential.
Lollipops
Candytree producers of the world's best lollipops provides premium quality in 26 gourmet flavors including gluten free.
Spring Water
Canada Icefield Natural Spring Water


Natural Glacial Waters Co. Ltd.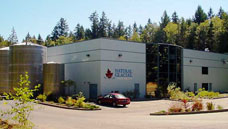 is a bottler of premium Spring water located in Fanny Bay, British Columbia. The company takes its water from an aquifer located at Rosewall Creek which is fed by the inland glaciers of Vancouver Island. The water is sent through a procedure of filtration and ozoniation which results in a pure, refreshing taste that only SPRING water can give. ONLY the bacteria is removed. CANADA ICEFIELD is bottled in a state-of-the-art plant where it is thoroughly monitored by our lab people 24 hours a day to maintain high standards of quality and safety.


Natural Glacial Waters has won awards for taste and we are proud to be the bottler of one of the purest spring waters on the market today.
Canada Icefield is packed in:
12 x 500 ml.
24 x 500 ml.
24 x 710 ml.
12 x 1.5 liter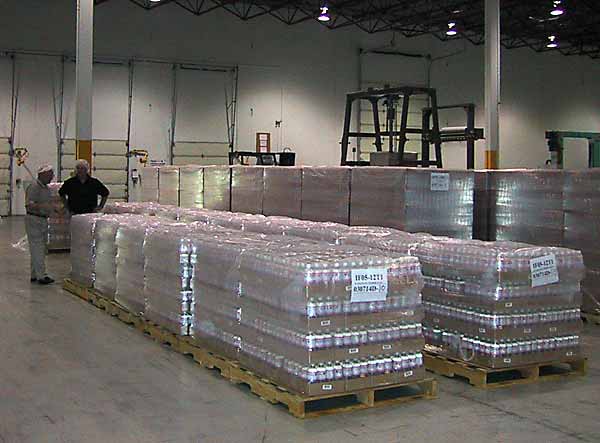 All bottles are flat cap and are packed in trays with overwrap. The 12 x 500 ml. is a retail case pack and is especially attractive for case lot sales and feature flyers. Pricing is in the mid-range for bottled water which makes it very competitive even with lesser quality products.

Our success is based on
Exceptional customer service
Sensitivity to customer needs and expectations
Shared responsibility with each service provider
Proud supplier to over 17 vessels of the BC Ferries Corporation.

Blue Rock Distributors is the exclusive supplier of maps to the Overwaitea Food Group, including Overwaitea, Save on Foods and Price Smart stores in BC and Alberta.